The EDSS is a one of a kind charity serving a one of a kind audience. We strive to make the world a better place for children and adults born with Down syndrome and your support will help us to continue our mission. By creating awareness about the unique abilities and potential that lies within each and every person born with Down syndrome our world becomes empowered with knowledge, compassion and inspiration!
Your donation would allow us to continue the important work we do to provide opportunities and experiences for people born with Down syndrome to learn, grow and strive for their individual potential in their home, school and community life.
Types of Donations:

One Time Donation
Monthly
Annual/Pledge
Planned Giving Gift
In Honour of (Arrival of a New Baby, Birthdays, Anniversaries, Weddings)
In Memory of (Remembering/honouring a loved one)
Make a donation to support the Edmonton Down Syndrome Society Today!
You can print a form and send it in to EDSS if you prefer: Donation Form
If you would like to speak to someone about a donation, contact: Julie Boucher | julie@edss.ca |780.944.4224 Ext. 222
---


We have partnered with Donate a Car Canada. They will turn your car into generous dollars to support the EDSS. They will look after all the details all you need to do is click here.
---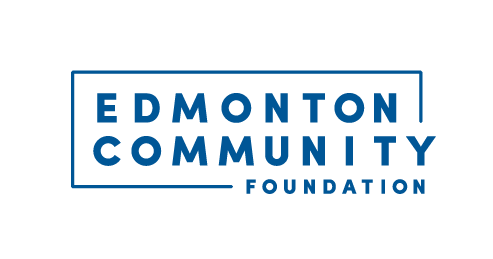 In 2014, a charitable gift was made to the Edmonton Community Foundation (ECF), to create the "Edmonton Down Syndrome Society Funds". This endowment fund is a permanent, self- sustaining source of funding for the EDSS and is held in trust and managed by the Edmonton Community Foundation in perpetuity.
Annually, the EDSS receives a grant in the amount of 4% of the Fund's value, with any earnings in excess of this distribution used to build the funds' market value. This grant can be used to support any of the EDSS's initiatives and programs.

Anyone can make a gift to this endowed fund, and support a permanent legacy for the Edmonton Down Syndrome Society. If you are interested in supporting our endowed fund, please contact Kathy Hawkesworth, Director of Donor Services @ 780-426-0015 or khawkesworth@ecfoundation.org at the Edmonton Community Foundation. All donations receive a charitable tax receipt directly from the ECF.

---
Alternatively, you can donate to us through CanadaHelps.

---
A tax receipt is issued for any donation of $20 or more.

The Edmonton Down Syndrome Society is a Registered Charitable Organization in Canada.
Charitable Tax Number 899799753 RR0001
---